Digital Marketing Strategies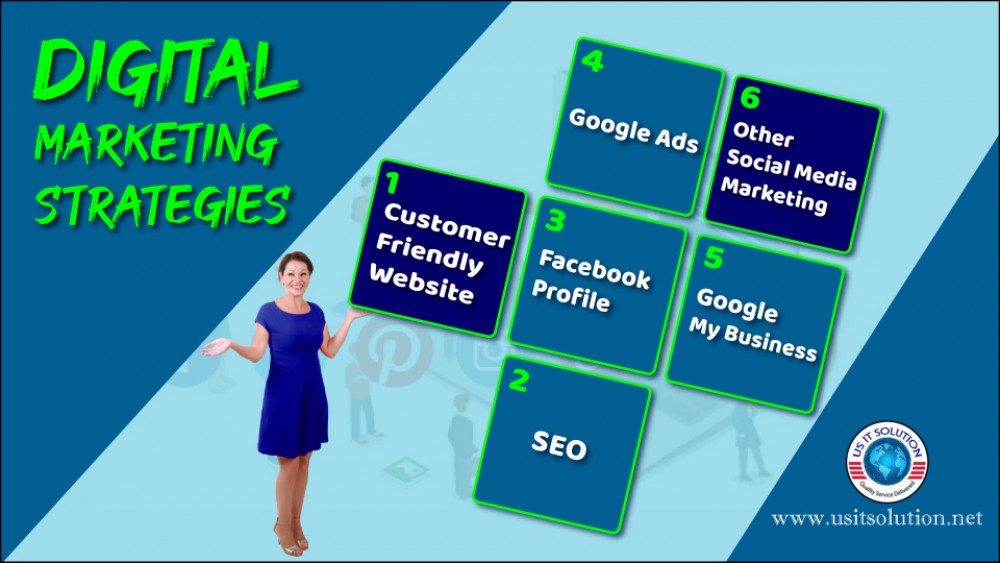 Apple, Amazon, Alibaba, eBay, Uber, MacDonald, IBM, Nike, and Coca-Cola, they are the brands that are recognized worldwide. So, have you ever asked yourself, "how those enterprises got there?" Your business has products which are the best in the world. You are working hard to get the most sells for your products. But you are not getting the tractions that you thought of. You need to inject more money to the business to keep it afloat. What do you do now? These are common business decisions you must make when signup to be an entrepreneur. You scratch all your scenarios to move forward, but what are the strategies for brand building in the digital era. Did you checked out all the to-dos marketing strategies before you gone all out.
Here are a few strategies to maximize your return.
A customer friendly website: This is your ground zero. A business-friendly website is the most important place to start for digital marketing. Your customers want to know your products before their purchasing decision. Make sure all your call-in buttons are well defined.
SEO: You need to invest in SEO to make sure you are on the google front page in terms of SERP results. Local SEO is very powerful when your potential clients is looking for your products. These will produce traffic to your site. So, imagine how a good website intermingle with SEO
Facebook Profile: Facebook is the number two traffic getter in the world ranking. Do you have a business profile to showcase your products to your potential customers? Here comes your strategy like, how often you pay attention to your clients. The message you post on Facebook and frequency are part of your brand building strategies.
Google Ads: Google Ads formerly known as Google AdWords is one of the best strategies you can practice reaching out to a maximum number of clients.  Google offers many options for advertising on many platforms. You need to pick which best fit for your business. You can even target the zip codes where likely your audiences are.
Google my business: This is a free product offered by Google. Have a strategy to get the most out of this product. This is very powerful. Google wants businesses to enlist with them and google map is their priority. So potential people who are looking for your type of business you get priority on the Google SERP results. Have frequent posting for your products and services to draw more traffic to your website.
Other Social media marketing: YouTube, Twitter, LinkedIn, Instagram, and Pinterest are very powerful platform. Your business need strategies to increase your brand awareness by know how to best showcase your products and draw traffic to your website.
You message should have the right images and video to connect with your customers. We offer help to establish your business on all those platforms. Our digital marketing experts can sit down with your team to offer free consultation


Author: Mo Akand

Marketing Strategies Digital Marketing Strategies Digital marketing website google my business seo facebook profile google ads